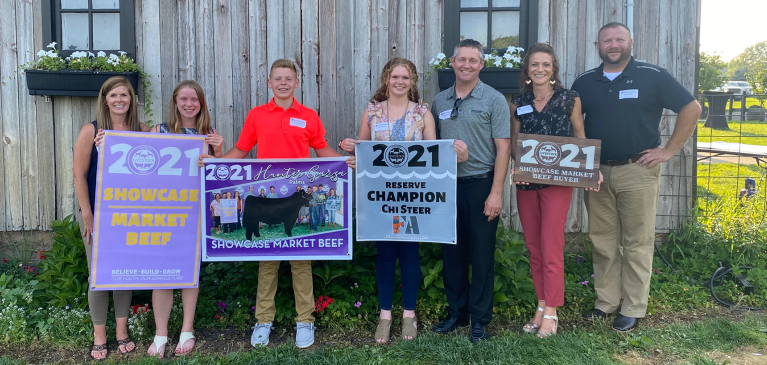 This July, youth exhibitors from around the state of Michigan participated in the 2021 Michigan Livestock Expo Sale-A-Bration. Youth participating in this event have shown commitment, hard work, and dedication through hours of working with their animals in the months leading up to the show. Raising and training these animals often involves late nights and early mornings, so the show gives youth an exciting opportunity to showcase their efforts.

The show is a culmination of the Michigan Livestock Expo and 4-H Dairy Days which combines livestock shows and skills competitions, while raising money for individual exhibitors, scholarship programs and educational event programming. The top performers from each of these events qualified for the Sale-A-Bration on Tuesday, July 27th. This year marked the 13th anniversary of the event and the second highest amount of money raised during the sale. In total, the show brought in $252,350 and 29 animals were purchased along with three dairy lots, a wine lot, and a cheese lot.

The Michigan Livestock Expo also gives individuals and organizations, like GreenStone, an opportunity to show their support for the next generation of agriculture in Michigan. As an active supporter of the event since its inception, GreenStone has donated both time and resources to help make the show a success. GreenStone employees also showed their support by rallying together each year during the employee fundraiser. The fundraiser raised dollars for the Sale-A-Bration while supporting local butchers by awarding staff who contributed through gift card giveaways.

GreenStone is proud to support the Michigan Livestock Expo Sale-A-Bration as they recognize the importance of supporting the hard-working future leaders of the industry.

Congratulations to all the youth who competed at the events!