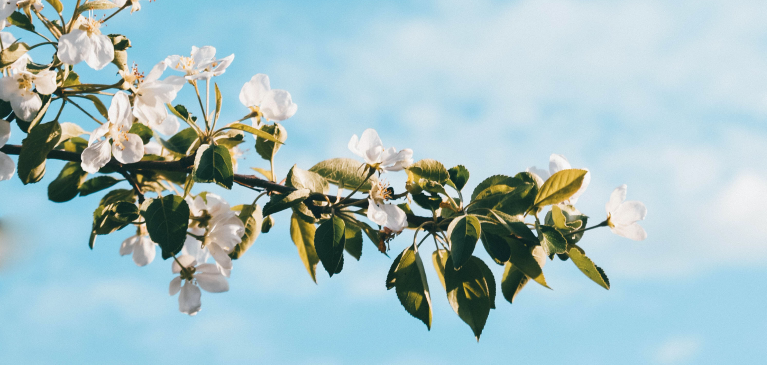 There's been a few sways in weather temperatures this spring, but nothing like in recent years – avoiding the warm ups that were followed by widespread, killing frosts and freezes.

That said, this year's apple and cherry crops in Michigan and Wisconsin look very promising. "It's very early and we're not very far along, but it looks very favorable for apples and cherries," says Nikki Rothwell, District Extension Horticulture Educator, which holds a split appointment with Michigan Agricultural Research Station and Michigan State University Extension.

Nichole Wilcox, vice president of agribusiness lending for GreenStone Farm Credit Services, agrees, saying there's a lot of optimism in the tree fruit industry. She works with apple growers and adds, "The weather has been very favorable over the winter and leading into the spring."

That is in contrast to the last two years where weather swings impacted southwest Michigan along the shoreline to northwest Michigan – where the majority of the tree fruit is grown. Michigan cherry growers last year experienced what's been dubbed a cherrypocalypse, when the crop was reduced by four days of rain that split cherries as well as an arctic blast that ruined earlier-than-usual buds in the spring.

Michigan and Wisconsin apple producers not only endured unfavorable weather last year, they also went through somewhat of a "Honeycrisp crisis" as trees bore little to no fruit during the growing season. "We've had return bloom issues with Honeycrisp," Rothwell says.

Wilcox says, "In the past we've had some late-season freezes that led to some large disruptions, including low production across the board. It hit both cherries and apples significantly. Thankfully, this year we've had a very favorable spring in maintaining lower temps, which has led to a lot of bud development on the trees."

Rothwell expects tart cherries to be in bloom by May 13 and full bloom by May 16. Apples are a week behind. "If cherries can hit blossom when the weather is really nice and warm, they would love that and be super active – pollination could be really good," she says.

Marketing boost
Despite the lower production coming off farms last year, most operations still had a sustainable year because prices were up particularly on the processing side, Wilcox notes. "Generally speaking, the higher processing prices of apples helped offset the lower production impact."

Travis Bratschi, vice president of lending for GreenStone in Traverse City says, "If we stay the way we're going and we have a big crop, I suspect we will see some pressure on price, but that's hard to say because we've had some really good movement in apples, both fresh and processing. Cherries seem to have good movement as well last year."

In addition to working for GreenStone, Bratschi farms 30 acres of apples. Prior to the early May drop in temps, Bratschi had not run a wind machine. "That's so different than the year before when we started spraying in the middle of April and battled frost throughout the spring. I ran wind machines 10 nights at my farm. But this year, because the cool spring delayed green tissue, we have not done that and it's great we don't have to spend the extra money to protect the crop."

Michigan is the nation's third largest producer of apples. There are more than 14.9 million apple trees covering 34,500 acres on 775 family-run farms in state.

While Wisconsin is not a major national producer of apples, the state has a rich history of apple cultivation, with orchards in almost every county. Most Wisconsin orchards are small—about 75 percent have fewer than five acres—and often these orchards do not rely on apple crop as a major source of income.

Michigan grows almost 75% of U.S. production of tart cherries, with its last banner year being 2019 with 170 million pounds. Wisconsin produces about 10 million pounds of cherries.

Some damage
Rothwell, located at the Northwest Michigan Horticultural Research Center in Traverse City, says they had a little bit of damage at the research station on tart cherries caused by the late April warm up followed by spotty, sub-freezing temps a couple of nights the following week. "But sweet cherries look pretty good," she adds. "For apples, we've got some death in king blossoms, but I think that's fine because we can set all our laterals. Michigan growers are very interested in starting their thinning process earlier than usual this year."

Over the past few weeks, growers have been able to get out into the field to finish tree trimming, clean up brush, plant trees and install trellis systems where needed. For some growers, protective copper sprays were also applied to protect new green tissue from scab and fire blight.

Wilcox says growers have told her trees were in somewhat of a dormant state last year without or with very low production. "So, there was a lot of energy going into the tree," she explains.

Cooler weather the first week of May slowed growth again before the warmer temps returned May 8. Another return to cooler, but not freezing weather, is expected the third week of May.