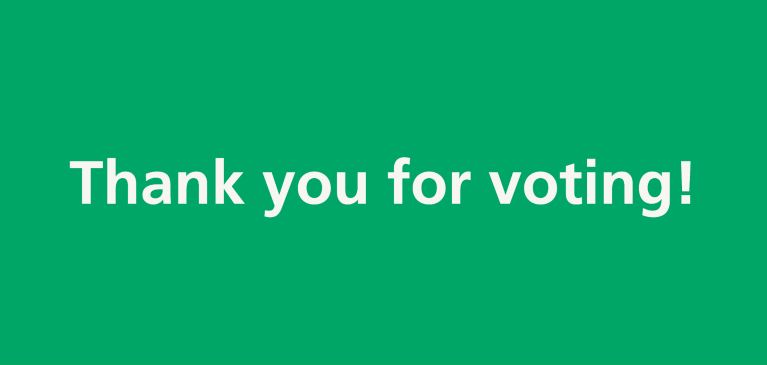 As a member-owned cooperative, GreenStone Farm Credit Services takes pride in our commitment to serve our members and the communities in which they live. To uphold this commitment and as announced in March, GreenStone celebrated a milestone as the cooperative returned $115 million to members on Patronage Day.
Along with the dollars back in our members' hands, members also voted for one of three causes they wanted GreenStone's $20,000 Member Grown Outreach donation to go towards: health and wellness, local disaster relief, or sustainability and environment. After receiving nearly a thousand votes from members, the cause was selected: Disaster Relief.
To support the local communities, staff from each of GreenStone's eight regions then came together to each identify an organization whose mission aligns with disaster relief for the cooperative to support. The total $20,000 donation was split between each of the regionally-selected charities and each organization received $2,500 per nomination. After much consideration, GreenStone is honored to announce the results of the 2022 Member Grown Outreach program!
Results Are in!

Michigan AgrAbility, selected by two of GreenStone's regions, received a check for $5,000 to support their mission of providing services to farmers with amputations and paralysis, disabilities, illnesses or aging conditions so they can continue the occupation and lifestyle they love.
"We are so grateful for GreenStone Farm Credit Services for selecting us as an organization for their program," explains Beverly Berens, AgrAbility Case Manager. "This generous donation will allow us to continue supporting farmers facing challenges due to disabilities and these dollars allow us at AgrAbility to be proactive in our approach of assisting farmers when future disasters occur."
American Red Cross was also identified by two regions and each of the two local chapters selected, Northeast Wisconsin Chapter and Michigan Region, received a check for $2,500 to continue supporting communities impacted by natural disasters, house fires or other environmental or economic loss.
"Each year, compassionate Red Cross volunteers nationwide respond to an average of 60,000 disasters – from hurricanes to home fires. But thanks to supporters like GreenStone Farm Credit Services, the Red Cross can serve as a beacon of hope and a source of tangible help. Powered by your generosity, we provide disaster survivors with safe refuge, nourishing meals, and comfort and care in their hour of need. What's more, this contribution allows us to stand with survivors for the long haul, helping them rebuild their lives and communities" stated Steve Hansen, Executive Director, American Red Cross in Northeast Wisconsin.
South Kalamazoo County Fire Authority was selected as an organization for the cooperative to support and will be receiving a check for $2,500. Covering 144 square miles in Kalamazoo County and a population of nearly 20,000 people, the fire authority will be using the donation from GreenStone to train their firefighters on grain bin safety and how to quickly and correctly respond to on-farm disasters.

Community Action Agency promotes self-sufficiency in Jackson, Lenawee and Hillsdale Counties through programming, advocacy and leadership, and the $2,500 check from GreenStone will support their ongoing mission of assisting families and community members facing hardship due to economic or environmental disasters.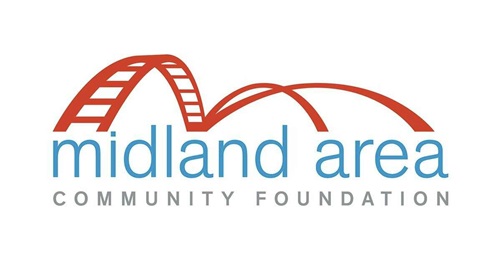 Midland Area Community Foundation was selected to receive $2,500 and the donation will be allocated towards the foundation's Disaster Relief Fund to assist the community with future environmental disasters. The fund supports families and community members impacted by an array of natural disasters through offering temporary support, housing, or resources.
"The Midland Area Community Foundation is honored to receive this gift from GreenStone Farm Credit Services. The Disaster Relief Fund is one of 700 funds held at the Community Foundation with the intent of providing long term transformation to help ensure all residents thrive," shared Emily Schafer, Midland Area Community Foundation Director of Development.

Bay Area Community Foundation brings together financial resources of individuals, families, and businesses with the ideas, projects and leading efforts of our local nonprofit and government entities to create change and support our community. Their $2,500 check from GreenStone will also be used toward their disaster relief fund to provide aid to for families with economic or environmental hardships.

"We are honored to have been selected to receive a donation from the GreenStone Member Grown Outreach program. The Member Grown Outreach program is an innovative way to give back to local communities in a way that values individual members. This donation will be used to address community needs associated with continued recovery from the global pandemic," said Bay Area Community Foundation President and CEO, Diane Fong.


This year marks the fourth Member Grown Outreach program and GreenStone is honored to have given back over $60,000 to organizations throughout Michigan and northeast Wisconsin since 2018. It's crucial that as a cooperative GreenStone continues to support the communities it serves and is grateful for the ongoing support and involvement from both members and employees to carry this mission forward.