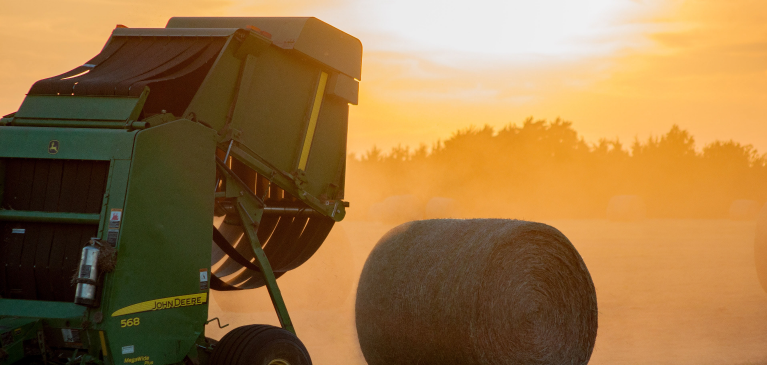 In today's high dollar, high demand equipment environment producers are turning to alternative avenues to meet their operation's machinery needs at the most affordable price.

As a result, the number of private party transactions, including farmer-to-farmer equipment sales, are growing. According to a recent AgDirect survey, 75% of respondents reported purchasing used equipment directly from a private seller in the past two years.

Tractors and tillage implements were among the top equipment categories respondents reported making purchases along with other miscellaneous acquisitions such as grain trailers, mowers and wagons.

Additionally, online classifieds – such as Tractor House, Fastline and Machinery Pete – proved to be the leading source where respondents found equipment for sale, followed by family members or peers and social media classifieds like Facebook Marketplace.

Benefits of buying from a private seller
"Private party purchases may be a good option for producers when dealers' used equipment inventories are low in their area," says Chris Richardson, AgDirect auction and private party representative.

"Pricing may be lower and producers can easily search for the best bargain through online equipment sales or feel comfortable with their purchase if the equipment was owned and maintained by a local farmer."

When survey respondents were asked what motivated them to purchase equipment via private seller versus at an auction or dealership, all of these factors seemed to come into play.

According to the survey results, cost-effectiveness was the top motivating factor followed by limited dealer or auction inventories and confidence in the quality of the used equipment.

Buyer beware
While private party purchases can give producers the flexibility to buy the equipment they want in a way that fits their budget, there are some potential downsides to consider.

For example, warranties may not come with the equipment, and the condition and quality may be questionable if buying from an unknown seller.

Unless paying with cash, funding options may also be limited as private sellers and many captive finance companies rarely offer private party financing.

When asked what factors have hindered survey respondents from purchasing equipment from a private seller, poor equipment quality was the highest ranked response followed by questionable reputation of the seller.

Lack of financing options rounded out the top three reasons. AgDirect, however, can fill that gap.

AgDirect offers highly competitive finance and lease options on farm equipment sold through private transactions. This allows producers to take advantage of the same attractive rates and ag-friendly terms they would find at the dealership while benefiting from the potential savings a private seller may have to offer.

Applying for private party financing
In addition to benefiting from competitive finance and lease options, producers who opt for private party financing through AgDirect can count on a fast and streamlined application process.

Here's how it works:

Step 1: The process begins by filling out our easy online financing application or working with an AgDirect team member or participating Farm Credit lending office to complete an application.

Step 2: A credit decision is returned to the applicant, typically within 3 business hours.

Step 3: Lien searches are completed on the seller to ensure the equipment is free and clear of debt or other obligations.

Step 4: Bill of sale is procured and if applicable, payoff amounts are collected.

Step 5: An AgDirect team member provides the required financing documents.

Step 6: Documents are reviewed, electronically signed and returned to AgDirect.

Step 7: Finally, funds are disbursed for the sale.

"At AgDirect we are dedicated to meeting our customers' individual financing needs and adapting to the markets where they choose to make their equipment purchases," says Richardson. "Rather than calling into an automated phone system and dealing with touch tones, our customers can expect to work with our experienced team from the early stages of the financing process."

AgDirect private party financing features a variety of options including variable or fixed terms and subject to approval financing terms up to 7 years and delayed payments up to 15 months. A minimum purchase price of $25,000 (before down payment) is required.