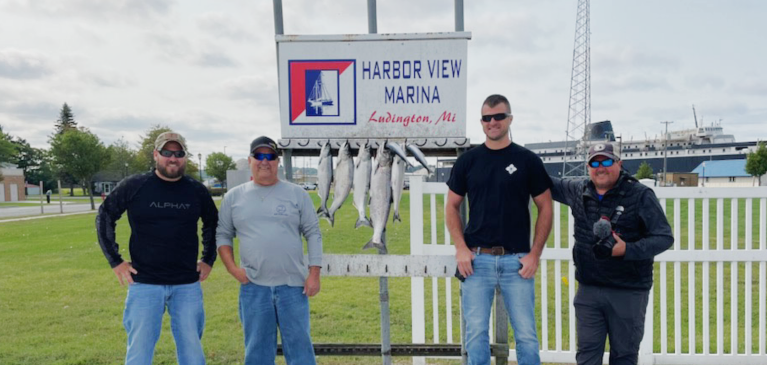 During the month of August, GreenStone Farm Credit Services hosted a Facebook contest titled "Hooked On The Outdoors" where any commenter had the chance to win a charter fishing trip for themselves and a guest with the Michigan Out-of-Doors TV crew. With great excitement, a slew of hopeful participants shared their favorite summer memories exploring the great outdoors. Justin Gekiere of Richmond, MI shared a photo of his boat out on the water and was randomly selected as the one lucky winner!

The night before the charter trip, GreenStone Financial Services Officer Stevan Stoutenburg met up with Justin and his father Lou for dinner. After taking some time to connect, Stevan soon realized that Justin was an army veteran and served in Afghanistan at the same time as him. We continue to be amazed by the ways the outdoors brings people together!

The next morning the crew set out on their voyage upon the "Silver Addiction" with captain Mark Williams at the helm. It was a cool and choppy morning on the water, but the fish were biting! Justin, the honoree, reeled in the largest salmon of the day with seven salmon being caught by the group.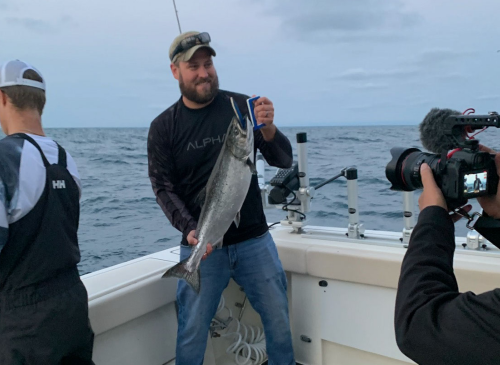 Justin Gekiere with his great catch!

As any fan of the outdoors knows, the catch is only half of the fun of the whole experience. "In between the bites we had very interesting conversations about fishing, hunting, and the outdoors. It was nice to be around like-minded outdoorsman and be on the water," Steve shared.


The day ended at noon as all individuals headed their separate ways with their fresh salmon in tow! A great day was had by all thanks to Jimmy Gretzinger and the Michigan Out-of-Doors TV crew who helped organize and join in on the trip!

Tags

Apply Now | Recreational Vacant Land | Payment Calculator | Patronage