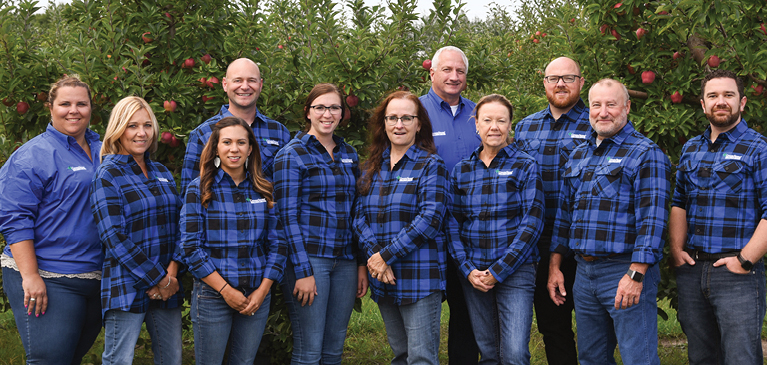 Implementation of the 2018 Farm Bill provides new opportunities for fruit and specialty crop growers to implement a wider range of risk management tools in 2019 and beyond. Understanding the options and how they best fit existing crop and marketing plans requires a thorough understanding of the fruit and specialty crop industry and the mechanics of smart crop insurance planning.

Realizing the need to serve customers with a team of experts, GreenStone Farm Credit Services offers a fruit and specialty crop insurance team to leverage the expertise and experience of team members throughout Michigan and northeast Wisconsin, including Earl Zelmer, the crop insurance specialist who works with Schilling Family Farms.

"Realizing the diversity of the Michigan and Wisconsin farms, growing everything from apples to zucchini, we want to provide the best team of experts to meet the everyday needs of our customers. Using the team-based approach for our fruit and specialty crops allows us to provide a variety of products and services to our customers," says Ben Mahlich, GreenStone's VP of crop insurance. "Our portfolio of crop insurance products reflects the diversity and individuality of the customers we serve."

Current crop insurance tools include commodity-specific plans as well as coverage for the overall farm management plan, such as whole farm revenue protection. Growers looking for risk management plans tailored to their unique crops and farming practices are invited to visit a local GreenStone branch office or www.greenstonefcs.com.

To view the article in the online 2019 Fall Partners Magazine, click here.