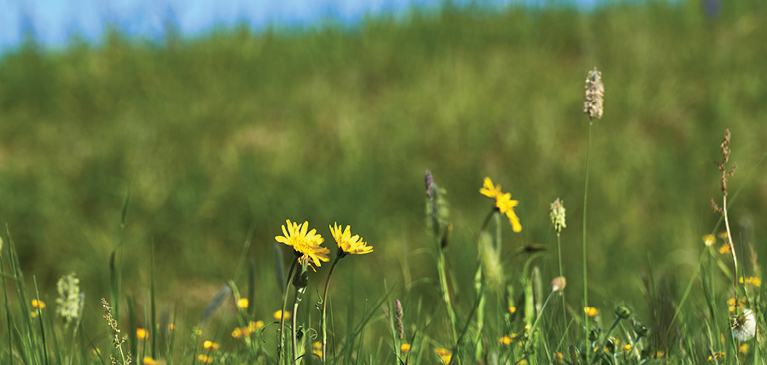 What a difference a year makes! My message to you last spring was all about the uncertainty, anxiety, and fear the pandemic was causing across the globe.
Yet, human resiliency and scientific advances began to re-emerge providing hope that we would be able to beat back the scourge of this virus. Fast forward to where we are today, with the pace of vaccinations picking up, it's also accelerating optimism for being able to once again hug loved ones, dine out, travel, conduct business face to face, and generally live our lives as God intended, which will be a huge blessing for us all!
When is GreenStone going to open its offices?
This is a question on the minds of GreenStone staff and members alike. As I write this, the majority of our territory (the State of Michigan) continues to require all businesses that can operate remotely to do so. Given that GreenStone is not a depository institution like most banks and/or credit unions, which handle significant numbers of cash transactions, we are able to conduct a large percentage of our business with our members through a combination of going to their place of business, using our offices by appointment, and through tools such as telephone, virtual meetings, online banking, our customer My Access portal, and drop boxes at all of our locations. While the State of Wisconsin's current workplace orders are somewhat less restrictive, we have found that operating under one policy for customer service enables us to serve all our members more effectively.
Along with the rest of our team, I'm hopeful the present trends of moderating infection rates and increasing numbers of vaccinations will lead to revised orders allowing us to fully reopen our offices. We are constantly monitoring this and will be ready to respond when state Executive Orders allow us to do so.
2020 Financial Results
By this time, you have received the 2020 annual report. A summary of that report is included on page 25. In short, 2020 was a record setting year for your association despite being the most tumultuous year any of us have ever experienced. The following key results really say it all:
| | | |
| --- | --- | --- |
| | 2020 | 2019 |
| Growth (Accrual Ave. Daily balance) | 13% | 4.84% |
| Net Earnings (in millions) | $270.2 | $206.4 |
| Customer Satisfaction | 95% | 94% |
| Portfolio Credit Quality | 2.69% (adverse) | 3.51% |
Loan growth surged well above 2020 budgeted levels and 2019 actual results as agribusiness customers drew down their lines of credit at the onset of the pandemic for liquidity purposes while our country living segment experienced a "tsunami" of new loan business for vacant land, refinancing, and new home construction due to historically low interest rates.

Net earnings were 30% above 2019 primarily attributed to record setting fee income from interest rate conversions, SBA PPP loan originations, and a significant reduction in the loan loss provision due to robust farm income in the second half of the year driven primarily from government assistance.

Ultimately, these strong financial results not only support the foundation for a very strong risk bearing profile, but also serve as the basis for the record setting patronage payment for 2020. If you would like more information, please check out our 2020 Annual Report at www.greenstonefcs.com/2020annualreport.

Patronage 2021

A month ago our members received their share of this year's $105 million Patronage payment, which represents approximately a 1.25% reduction in the interest rate for the average GreenStone member on their borrowings in 2020. The year's patronage lifted the total paid to our members since the program began to $605 million! That's a 16-year track record of returning profits back to you!

We feel especially blessed this year to be able to return another record setting patronage payment considering the challenges we all faced in 2020. As our annual report theme stated, we accomplished this milestone "together." As I have said over and again, GreenStone is only as good as the members who call us their financial services provider. Your loyalty to GreenStone and honoring your financial commitments is the driving force behind our collective success.

I also hope you were able to get involved in our first ever virtual "Patronage Week" celebration the week of March 8 with each day of the week having its own theme to highlight the #PatronagePays benefit and the value of working with GreenStone's talented team members. If you haven't yet, take a minute to watch the videos from your local teammates – they have some important messages to share on their relationship working with customers! You can read more on this on page 23 in this magazine, and catch it all online at www.greenstonefcs.com/partnershippays.

Like last year we also solicited your vote for one of three charities in our service area in which GreenStone will award a total of $20,000. The results of the three donations are outlined on page 20 along with the winners of the great branch gift baskets!

Customer Satisfaction Survey

Thank you to all who were randomly selected to receive and responded to the customer satisfaction survey last fall. The 2020 survey was delayed for obvious reasons, and we are now back on our usual schedule of sending the survey in March. As such, a new group of randomly selected customers have now received the 2021 survey by mail and/or email.

To those who were selected, your feedback is taken very seriously by all of us at GreenStone including the Board of Directors, myself, and every one of our nearly 600 team members. PLEASE take a few minutes to complete it and send us your feedback.

Each year we use these survey results to uncover areas for improvement, and to reinforce outstanding customer service. Thank you in advance for your participation in making your association relevant to your needs!

Closing

I pray 2020 and 2021 will not only be remembered for the challenges, but rather the lessons these and other trials have taught us – like grace, kindness, resilience, faith, love, patience, humility, forbearance, and selflessness. This year is off to a much better start than many ever expected. How it ends is much more up to us individually and the attitudes we choose each day than it is the "things" that happen to us.

Best wishes for a successful planting season and thank you for your business! As always, feel free to reach out to me directly if I can ever be of assistance.

To view the article in the online 2021 Spring Partners Magazine, click here.