Let Your Voice Be Heard
Get involved in determining the future governance of GreenStone Farm Credit Services.
VOTE for the candidate of your choice to represent you on the Nominating Committee comprised of fellow stockholders who will identify, evaluate and nominate a qualified slate of candidates for next year's Board of Directors and Nominating Committee. Voting members in Region 3 also vote for Board of Directors to represent the region. The voting regions are established based on the number of members to obtain a balanced distribution of representation throughout GreenStone's chartered territory.
Director Candidate Information
Region 3 Candidate Information
WM. "Hank" Choate, Jackson County, Michigan (Incumbent)
Michael J. Feight, Lenawee County, Michigan
Bruce E. Lewis, Hillsdale County, Michigan (Incumbent)
Jill C. Sears, Jackson County, Michigan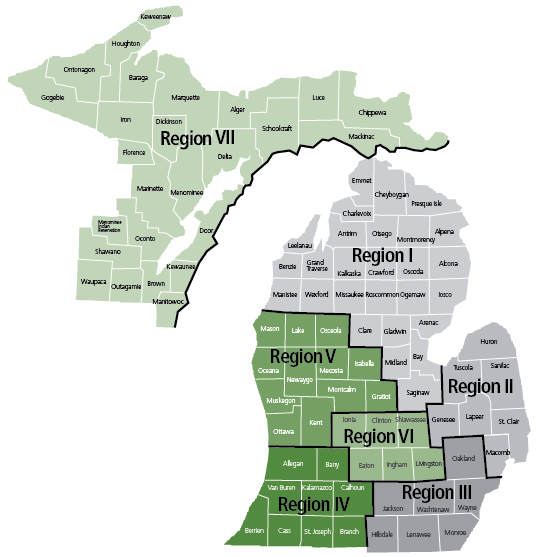 Nominating Committee Candidate Information
View the complete list of the 2022 Nominating Committee candidates from each of the seven regions: Nominating Committee Candidates
Note: In accordance with Farm Credit Association regulations and association Bylaws, the association will hold an election of at least one (1) Director position and the Nominating Committee annually. Voting Stockholders who (i) reside or (ii) have their headquarters located within the association chartered territory of Michigan and northeast Wisconsin are eligible to submit their name as a potential candidate for the Board of Directors or the Nominating Committee in the next election cycle by calling 800-968-0061 to speak to the Executive Assistant to the CEO, or by completing the online Director candidate profile form or the Nominating candidate profile form. Candidate profile forms should be completed by June 1 for consideration by the Nominating Committee for the following year's elections to be properly considered.