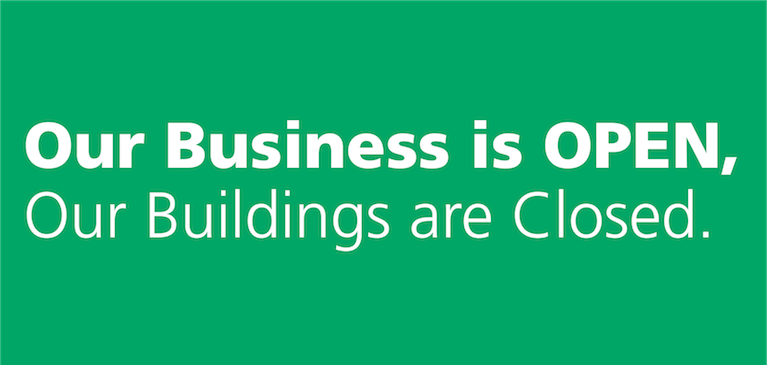 Dear GreenStone Partner,
As you know, the COVID-19 pandemic impact on each of us is changing daily. Earlier this week, I reinforced in my communication to you GreenStone's commitment to serve our members and support our teammates through the current pandemic crisis – that commitment remains.

However, to protect the health of you and our employees, and in recognition of local and national recommendations, we feel it is our responsibility to take additional steps and pivot from the limited in-branch service I last communicated to one that uses the full breadth of our technology tools to safely serve your needs. Starting Monday, March 23, 2020, we will be 'open' for business using the array of tools outlined below, but our office buildings will be closed.
If you have a business need, a question or wish to communicate with us, these options provide you with simple, alternative ways to access any of our team members:
Staff Contact: Call or email us, our office phones have been forwarded to our cell phones and we are meeting with customers virtually by phone and video.
My Access: Through online banking in our secure portal, you can monitor your account, make online payments, and deposit checks using the online banking app. Through the file exchange feature, you can also securely send and receive documents with any GreenStone employee.
Transactions & Documents: Payments can also be made online, by phone, in the mail, or left in branch office drop boxes. Documents can also be sent securely using My Access and DocuSign, mailed to the branch, or left in our branch office drop box.
eConsent: Sign eConsent to allow us to provide necessary documents and disclosures to you electronically, including those requiring signature using DocuSign. We can email you the eConsent form for electronic signature or you can access it in My Access.
Changes in the way we connect with you are difficult to make because we are a cooperative here for our members. Yet, by temporarily closing the doors to our buildings and assisting you in our online 'office' space, we believe we will be best able to protect and serve you for long into the future – safely and securely.

If you need any assistance with the above customer service options, you can still call your local branch at 800-444-3276 or use our technical support line at 855-895-2761. We look forward to serving you remotely.

In cooperative partnership,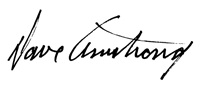 Dave Armstrong

CEO Message: Committed to Working With You! (Published 3/18/2020) We recognize the scope of our responsibility to our customers – to support our rural communities and agriculture with reliable, consistent credit and financial services, today and tomorrow. While the weeks and months ahead hold many unknowns, we are committed to providing a clear path of service and support to both our customers and employees.

GreenStone Cares About Your Health and Wellbeing (Published 3/13/2020) As we monitor the development of the coronavirus disease (COVID-19) and all new and ongoing health concerns, we continue to take precautions focused on the priorities of the health of our employees and customers, along with the continual ability to serve customers' needs. We have steps in place to avoid potential disruptions to serving our customers should additional precautions be necessary.