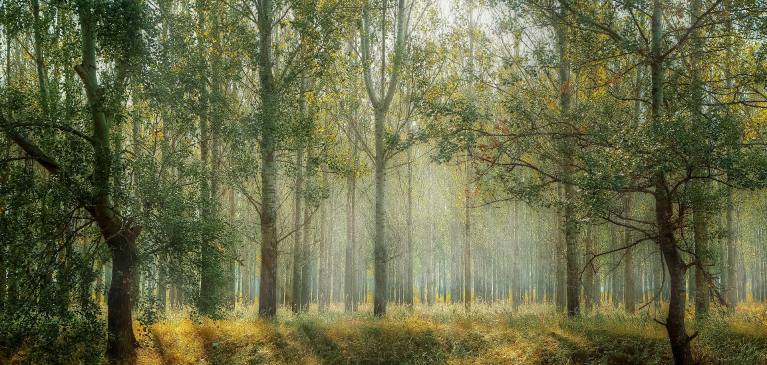 There is something special about being able to hunt on your own land.
Buying your own parcel allows you to do habitat improvement projects, which improves the quantity and quality of wildlife on the land – and you don't have to ask anyone's permission to make improvements.
You also don't have the worry that the parcel might get sold at a future date, after you've spent days planting food plots, planting trees, building wildlife ponds, and doing timber management.
Once you've decided to purchase recreational land, determine your primary goal for the property and look for a parcel that will require a minimal amount of work. While any parcel can be improved, it is always easier to buy land that already has the features you are looking for, and doesn't require a lot of time to get it ready to hunt.
If you also plan to use the land in the winter months for recreational activities, you will want to make sure the property is physically accessible in all four seasons. It's a good idea to check on legal access, too. Whether you plan to build or not, have the lot surveyed. If property access relies on an easement, you may want to consult with an attorney before going through with the purchase.
Using a loan officer with expertise in hunting and recreational land is essential. Long-term fixed rate loans on vacant land are at record lows; GreenStone Farm Credit Services allows you to put 20% down, offers 30-year fixed rate loans, and finances small-to-unlimited acreage. Your GreenStone financial services officer can help you through the process, and match your goals to the right product and term for your loan.
Group purchase option
Another affordable option for avid hunters is purchasing hunting property as a group.
Gathering friends or family members together to purchase land for recreational purposes can be a good way to enjoy outdoor activities without carrying the complete financial burden of the land. However, successful group purchases of property require thoughtful planning and often, the establishment of a Limited Liability Corporation (LLC) or other type of holding group. In addition to payment of the loan, there are other important considerations to take into account when purchasing land with family or friends:
Consider Delegating One Person to Obtain Financing. If there is one member of the group willing and able to secure the financing, it is easier to manage the application process and the payment structure with one person rather than a group. If more than one person is on the note, all parties included will be evaluated for credit worthiness and the debt of the loan will appear on all credit reports. At GreenStone, we specialize in land financing and can help structure the loan to best meet the group's objectives.


Establish an LLC or holding group. If the purchase involves more than two people, it is wise to establish an LLC to handle the financial obligations. Establishing an LLC will require articles of organization prior to the closing of the loan. If you are considering an LLC, it is best to complete the LLC documents prior to applying for a loan.


Discuss property use. How the property is to be used should also be discussed and outlined prior to purchasing vacant land, including the use of recreational vehicles, designated hunting areas, and parking of trailers. Rental of the land for farming purposes should also be considered and an individual designated to manage the transaction.


Have a written plan. The most successful groups sharing land have established plans for how and when the land will be used. Plans should include everything from payment dates and amounts, to who can use the land and when. GreenStone highly recommends creating a schedule for the land indicating who is using the land and for what purpose. It is also important to establish rules, such as how others outside of the group can use the land. Unfortunately, poor communication on the front end of the arrangement often results in bad situations down the road. Consult with an attorney to structure a formal plan.


Establish a "slush" fund for maintenance or improvements, taxes, and incidentals. Like owning any property, particularly if there is a house or building on it, funds will be needed for maintenance, improvements, taxes and other associated costs. Determining a monthly amount for each member to contribute provides the money necessary for ongoing expenses. Many groups will create a designated bank account to hold these funds and use it solely to make loan payments and cover related expenses.


Structure ownership transfers. Creating a smooth transition for ownership changes requires putting a structure in place that meets the desires of the group. The process should take into consideration situations including individuals wanting to sell their portion, inability to pay, and death of an owner. GreenStone is often able to restructure the ownership without incurring the additional fees normally realized in refinancing.
Careful planning and clear communication when owning recreational land with family and friends can create a lifetime of rich memories.

Reach out to your local GreenStone branch office if you have questions on securing financing for your individual or group purchase of recreational hunting property. Make this season one you own!

Resources

What to Know After Closing Your Loan

Read The Getaway Place