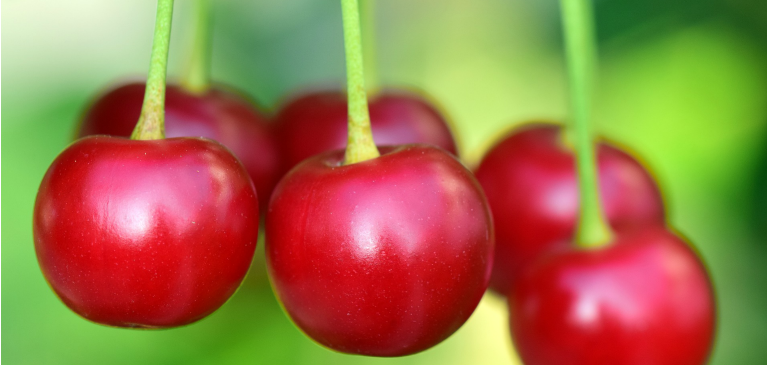 "The grant gave us hope, an additional perspective, and reassurance that my wife Sarah and I were on the right track for success," states Phil Hallstedt, a recipient of GreenStone's Grow Froward Grant program.
Each year, GreenStone awards up to $40,000 in grants to help remove financial barriers and provide educational opportunities to young, beginning, and small farmers developing a career in the industry. To qualify for up to $1,000, applicants must:
• Be between the ages of 18 and 35, or
• Farm for less than 10 years, or
• Sustain annual gross sales from agricultural production of less than $250,000, and
• Be an eligible member of the cooperative.
Phil and Sarah Hallstedt fit this criterion and jumped at the idea of positioning their farm to prosper.
The Hallstedts are first generation farmers with careers in finance, new product development and sales. They bought property in Northport, Michigan, hoping to develop the 50+ acres into a sweet cherry orchard for fresh produce in 2006. After farming the property for several years, Phil and Sarah began to struggle due to the price of sweet cherries decreasing and their trees' inability to produce the volume of cherries that they had hoped for. At that time, Phil and Sarah grew high-quality cherries but yearned to increase the quantity.
In 2018, the $1,000 grant obtained from GreenStone placed the Hallstedts on the right track to flourish.
"The grant allowed us to engage with a scout that my wife and I respected and knew. The experience gave us another perspective on how we could increase our quantity while maintaining the quality. We used this scout to deeply look at our orchard and figure out the present condition of the farm, what our goals are, and what the farm will be like in the future."
Feeling reassured and hopeful, Phil and Sarah continue to farm the land, realizing that some issues were out of their control. Now, the Hallstedts are encouraged and hopeful with the farm and in the last two years have expanded their U-pick operation. Phil and Sarah now are pivoting even more towards the direct retail market this year and expanding their engagements with local businesses, such as Cherry Republic, who have been wonderful collaborators.
Phil explains, saying, "We are slowly evolving our orchard into our goals! We are so appreciative to partner with the GreenStone community."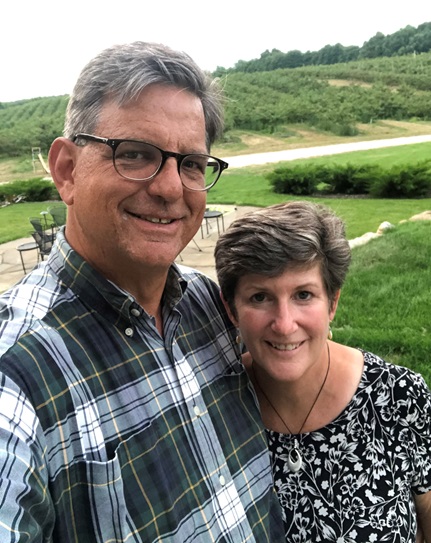 GreenStone looks forward to supporting young, beginning, and small farmers like the Hallstedts as they expand their knowledge and strengthen their business. Visit the GreenStone website to learn more about the specialized loan programs, grants, mentorships and resources offered to YBSF customers.