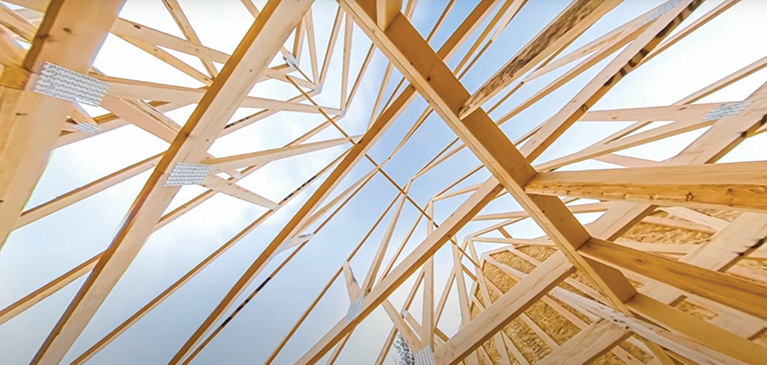 Low Interest Rates vs. Increased Cost to Build

We all have a certain image of our dream home in our mind. Whether your ideal home is tucked away on ten acres of hunting land or a modern farmhouse with a wrap-around porch, now is a great time to finally bring your dream to life! With today's interest rates at record-lows for construction financing, your dream home may be closer than you thought!

Even with the increased cost of lumber and construction materials, now is still a great time to start your home construction build. In this month's Country Minute video, GreenStone's Vice President of Lending, James Cole, explains how the current low interest rates outweigh the increased cost to build a home.

In the video, we'll walk through two examples of a construction loan, both based off a 1,600 ft2 ranch-style home with a 30-year fixed rate. The interest rates used in each example are based off a credit score of at least 700 however, rates vary based on a variety of factors such as location, credit history and down payment.

The first example demonstrates the previous cost to build, which averages around $160 per square foot. For a 1,600 ft2 ranch-style home, this means the cost to build is approximately $256,000. The standard interest rate during that time was around 4.25% for a 30-year fixed loan, bringing the monthly mortgage payment to $1,300.

For the second example, the average cost to build is higher, due to the increased cost of materials, however, interest rates are currently lower. With an average cost of $180 per square foot, the cost to build that same 1,600 ft2 ranch-style home is $288,000. With current home construction loan interest rates now around only 3.1%, the monthly payment will be just $1,230. Although the overall cost to build your home will be greater, due to the record-low interest rates for construction financing, your payment will be $70 less a month!

Free Construction Webinars

Ready to make your dream home a reality? GreenStone hosts free home construction webinars each spring to provide an overview of financing options, cover the start to finish home building process, and explain the difference between a DIY (Do-It-Yourself) and contracted home construction build.

Watch the recording of our recent virtual construction webinars today or contact a local branch for more information.