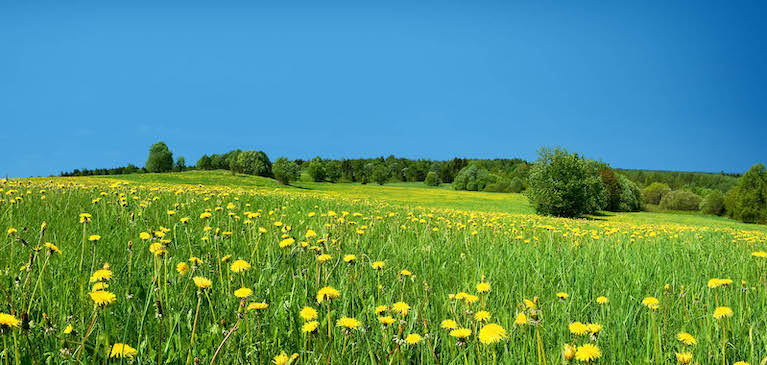 Experts in financing the rural lifestyle
Rolling hills, wide open spaces, wooded home sites and quiet, peaceful surroundings – whether you desire a country home for a growing family, a piece of land to build a future dream home, recreational property for hunting or a great outdoors getaway, or multiple acres to start a hobby farm, country home and rural land ownership can be a rewarding experience, and we've got you covered!


The GreenStone difference
At GreenStone, we'll use our 100 years of expertise to guide you through your rural financing! Buying land is easier with a trusted lender who has already helped thousands of people like you; we understand the unique challenges that come with financing country properties, and our financial services officers are experts in navigating them – quickly, easily and with superior customer service. Our financing solutions provide you options to help make the process affordable and aligned to your goals.

Our trusted lending experts have the knowledge and experience to tailor a loan to suit your needs. But it's not just the knowledge you'll benefit from, we build strong and lasting relationships with our customers, and retain our loans in-house, meaning you have on-site customer service available right at your local GreenStone branch whenever you need it.

You might say our loans are as unique as the properties we finance!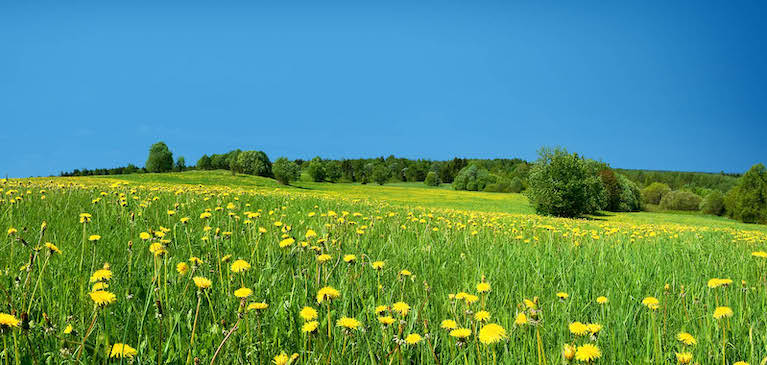 Whether your dream home is a sprawling custom home on multiple rolling acres or a small private parcel, our expertise spans all the options for financing your future home site. With flexible down payment options and fixed and adjustable rates, GreenStone can tailor a loan to fit your ideal plan and budget. And there's no rush; GreenStone knows your ideal timeline doesn't match that of your neighbor, so we don't put restrictions on how quickly you build – you can start whenever you're ready! Let GreenStone show you how easy it is to reshape a parcel of land into a home site just for you.


Leave the challenging decisions for your home décor selections, and keep the financing portion on the easy side with GreenStone's unique lending options! Our one-time close loan, interest-only payments during construction and fixed or variable rates for up to 30 years help make building affordable and convenient. Our convenient draw process ensures easy access to funds when you need them. GreenStone also offers loans for do-it-yourself, fully contracted or hybrid construction projects – putting the choice directly in your hands! We help you realize the dream of building your own home, your way.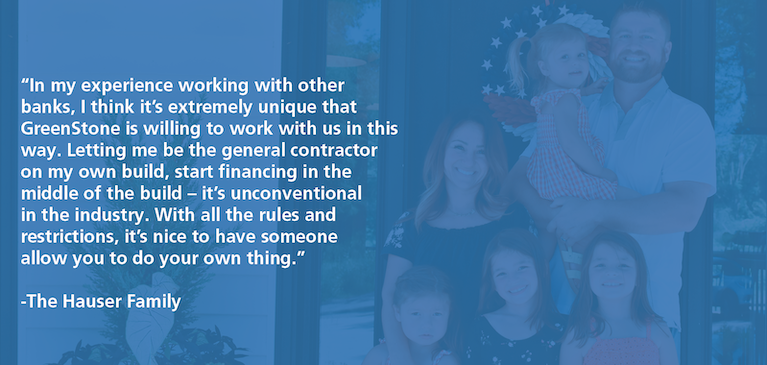 Hoping to buy an existing home in the country? GreenStone specializes in financing rural homes, whether it's a small cottage up north, your dream home on 10 wooded acres or a hobby farm to generate some extra income. With no escrow requirements or pre-payment penalties, terms up to 30 years, and low down payment options, GreenStone's convenient, customizable financing options can help make your country living dreams a reality.




Do you dream of owning rural property for hunting, camping or just getting away from the hustle and bustle of everyday life? Whether you want to buy one rural acre to create a rustic campsite, a larger parcel to create a hunter's paradise, or multiple acres on which to start a part-time farm, GreenStone's long-term fixed rates, reasonable down payment options and flexible terms make GreenStone your simple solution for recreational land financing. As your ambitions progress, our partnership with you can too. GreenStone can also provide financing for site improvements when you're ready to build that pole barn, hunting cabin or hobby farm barn.



When you're ready to leave the hustle and bustle behind and live the country life you've always dreamed of, contact the rural lifestyle experts at GreenStone to find out how easy and attainable that goal can be. Go to www.greenstonefcs.com or call your local branch at 877-444-3276 today. We can help you, because we live the rural lifestyle, too!

Tags

Apply Now | Payment Calculator | Patronage